Carissa from Barrel and a Heap is a newer member of the Etsy Cloth Diaper Team and I have enjoyed getting to know her. After reading about Carissa and her shop please enter to win a diaper cover of your choice from her shop Barrel and a Heap.
How did you get started selling on Etsy?
I got started selling on Etsy because my sister was having a baby. She was planning on cloth diapering and couldn't seem to find any adorable diaper covers. She enlisted me to make some for here and, after a few really bad prototypes, I made her some super cute covers. I loved making them and decided to start selling them on Etsy! Since then, I've added toys, bibs, onesies, blankets, and pillows to my inventory (and don't plan on stopping anytime soon!)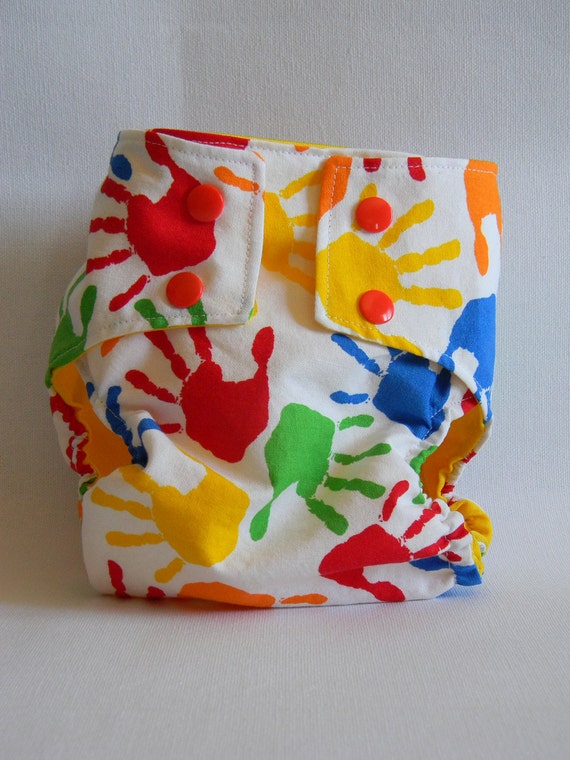 What are you really enjoying making right now?
I'm passionate about making pretty things that are functional. I have a full time job, sell on Etsy, write a blog (
carissacarissa.typepad.com
), and am trying to open a brick and mortar store in the next year or so... So when I have time to make things, I like them to look amazing but also do something! I'm a firm believer that you don't have to sacrifice style for function.
What is most popular in your Etsy Shop?
My most popular item is definitely my diaper covers. It's what I carry the most of and what I sell the most of! I just added bow tie onesies and I think they're the cutest things in the world! I love it when little kids dress like adults.
What song best describes your shop or your work ethic?
The song that best describes my work ethic is "She's Got the Look" by Roxette. Weird, I know. When I was younger, that was my favorite song. I was sure there would never be a song that I loved more than that one. When I was younger I also dreamed of becoming a singer/ actress/ dancer/ business owner/ dolphin trainer/ a member of the Holograms (preferably Jem). It's not the lyrics that inspire me so much (although, you try dancing and singing to that in front of your mirror. I dare you to say you don't end the song with more confidence than when you started.) Basically, that song always reminds me of being young and believing that anything is possible. Not worrying about the consequences, just letting my mind roam free, and thinking about what I would love to do next
Carissa is giving away a diaper of your choice to one lucky reader. Enter to win below.