Cloth Diaper Info Day: The Inside Story
By Clarissa C. of
GreenBeansDiapers
Don't forget to enter our
Giveaway
! Just a few days left before we choose a winner!
This week's CD Info day is about inner fabric choices for your cloth diapers, both absorbent and those used for stay-dry barriers. There are tons of options out there and it's hard to know what is best for you or your baby's bum!
I will start with synthetic or man made materials as these seem to be more popular in the main stream market for cloth diapers.
*Suedecloth-probably one of the most popular fabrics used for inside of diapers, especially pocket diapers. It is the trimmest fabric used for the inner lining, soft hand with little to no stretch. It does provide some stay-dry qualities and holds
up well long term. Usually only available in white or other light colors so it does show dingies after a while but suns out well. Doesn't pill up like other fabrics.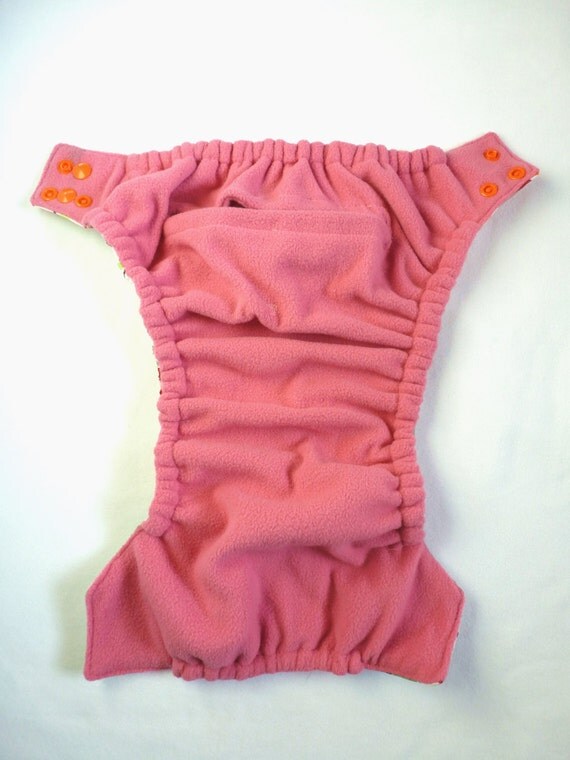 microfleece inner on pocket diaper
*Microfleece- offers superior stay-dry feel for those that can't stand a wet diaper feel. This is especially great for babies that get wetness rashes, good for mama cloth too. This is available in wide range of colors, just make sure you are getting true microfleece not just fleece since regular fleece does not wick the moisture away like microfleece. It is a knit so it does have some stretch which can offer a great fit, but it is a bit thicker than suedecloth and lesser quality microfleece is prone to pilling which can look not-so-nice after repeated washes.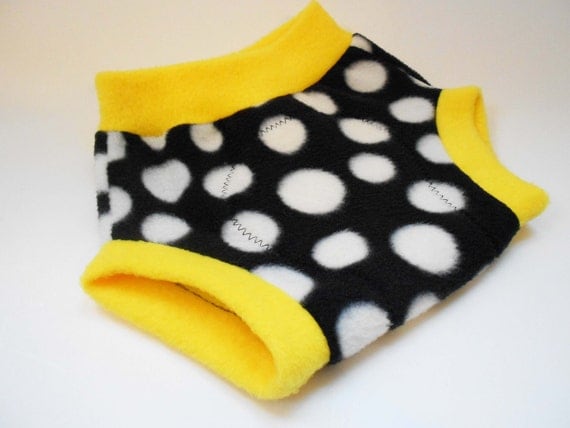 fleece soaker from LondonWare
*Fleece- does act as wetness barrier and great for use as covers and also diaper liners inside prefolds etc to keep rash creams off of your diapers and moisture from sitting on skin. While not as trim as microfleece, it is just as breathable. Make sure you are getting a high quality fleece such as polartech anti pill fleece or it will wear out and look old quickly.
*Minky- this is relatively new for use on the inside of cloth diapers. It is thick and soft with a low fur type pile, think plush baby blanket. It doesn't really wick moisture away from the skin, but it does resist staining, wash up well and adds a splash of color and fun to your diapers.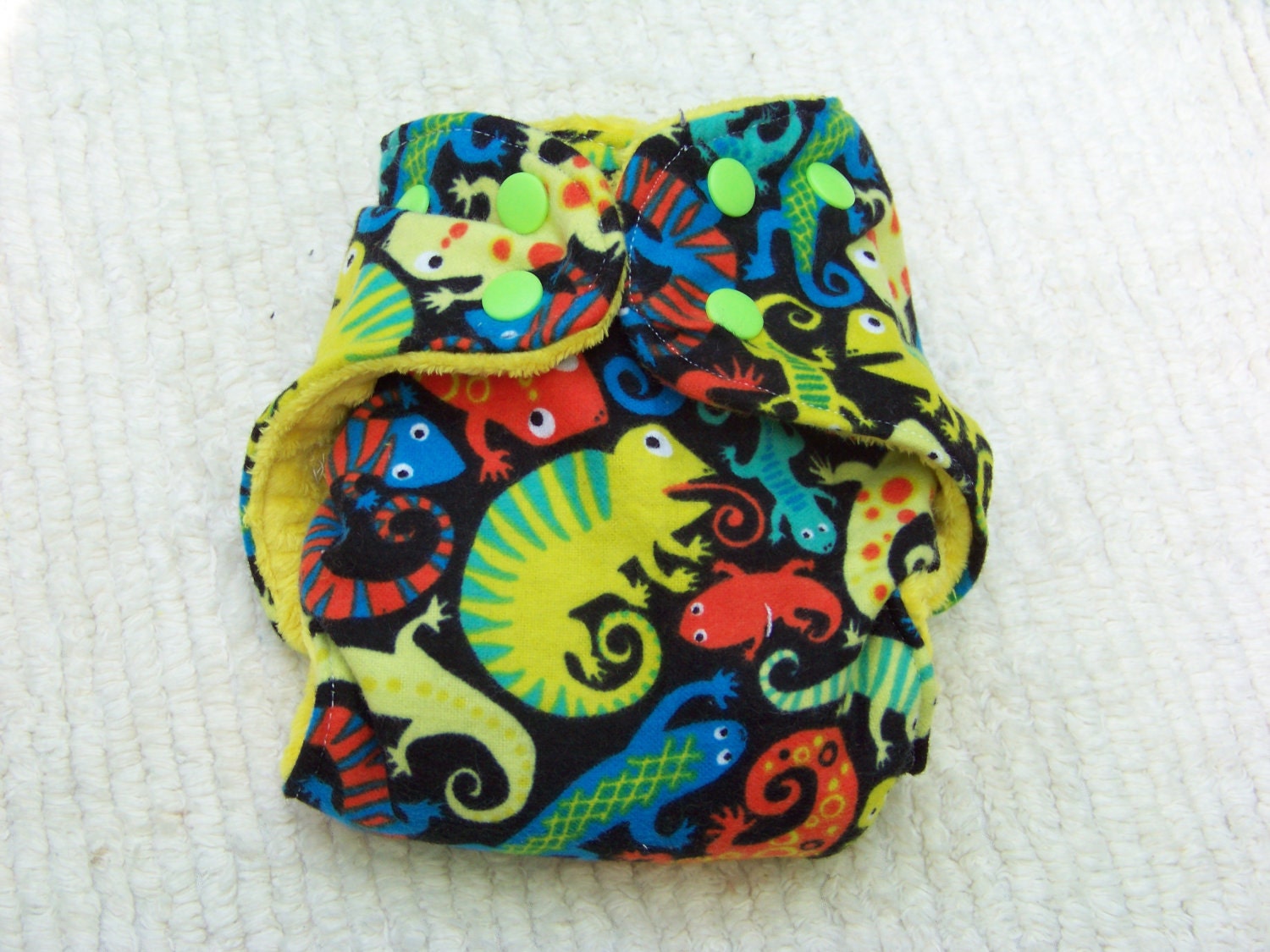 None of the above fabrics provide any additional absorption and are purely to separate babies skin from the soaker, create a feeling of dryness and/or make a pocket to insert the soakers if not an AIO/AI2 style diaper. There is also microfiber which is a very absorbent fiber often used to make the inserts/soaker layer. Make sure this does not lay directly against baby's skin or it can over dry and cause chapping. Synthetic fibers are less likely to get thread bare, fade or show stains.
There are a myriad of natural fibers woven and knitted into different fabrics, I will touch on a few of the more common fiber types.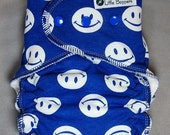 *Cotton- Many diapers will use cotton flannel for the inner fabric as well as the soakers/inserts. This is a great cost effective material, natural fiber for those with sensitive skin and very easily found. Not all flannel is created equally, some is thicker/heavier weight than others. Regular flannel works well but, but tends to pill more and get thread bare faster, look for diaper flannel. Also keep in mind that printed flannels will fade and stain. Another great option is cotton fleece is a very heavy weight knit which is soft and great for lining a diaper and adding tons of absorbency.
*Hemp- Cannot say enough good things about Hemp (and Bamboo!). Hemp for diaper use is found in many knits, fleece, French terry and jersey knit. All of these are great for lining the inside of your diaper. Not only do they provide added layers of absorbency in addition to your soaker layer or inserts, but hemp is naturally microbial. This means it won't hold stink as easily as other fibers. And I've also heard Hemp (and Bamboo!) don't get detergent build-up or wicking as often as synthetic fibers. Look for the highest gsm, or grams per square meter, you can find for the most absorbent layers.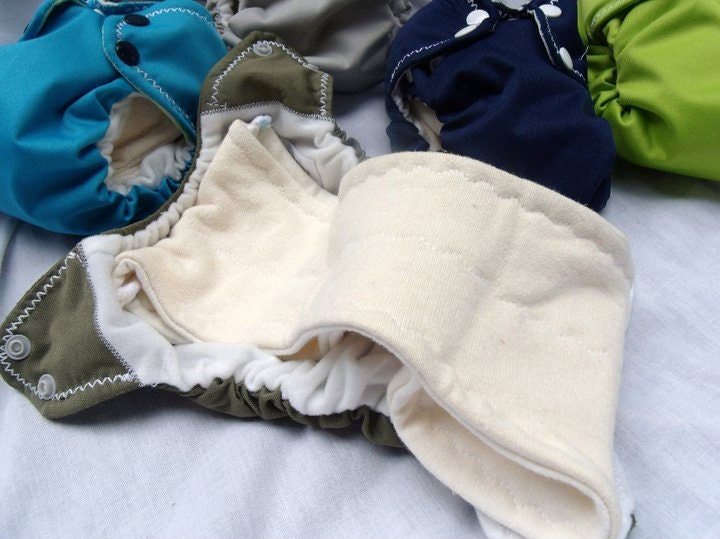 *Bamboo- Another great fabric! This is also anti-microbial, rumored to resist build-up and a highly sustainable crop. What could possibly feel nicer inside of your baby's diaper than a soft and plush bamboo velour?!
Natural fibers do tend to cost a bit more than synthetics, with organic fibers costing the most (but also lasting even longer). These can be a great way to get the maximum absorbency out of your diapers. Many also find comfort in knowing the materials used against their baby's bum aren't made from petroleum products. Though they are more likely to get stains, proper care and a good day out on the line in the sun usually take care of things.
I'm sure there are even more options out there I didn't touch on, but this should cover the most common and hopefully help you determine what would be best for you whether you are making your own or purchasing from a member of EtsyClothDiaperTeam. Even a mixture of man made with natural fibers can make the best diaper. For instance microfleece for a stay-dry layer over 3 layers of hemp fleece was the perfect soaker to use over night with our youngest. It held a ton more than microfiber alone with out the compression leaks, and kept her feeling dry and not waking during the night needing changed.