Happy Valentine's Day! Can you believe we are already into the second month of this year. Amazing how time flies. Before we know it, we will be harvesting and celebrating Christmas with friends and family again. Well, before we let the entire year pass us by, we here at the Etsy Cloth Diaper Team blog would like to do a Valentine's Day Giveaway. We have two shops that have volunteered some awesome stuff. Here is a brief synopsis along with pics of their items:
Nommys Nappies
is offering a cute diaper cover.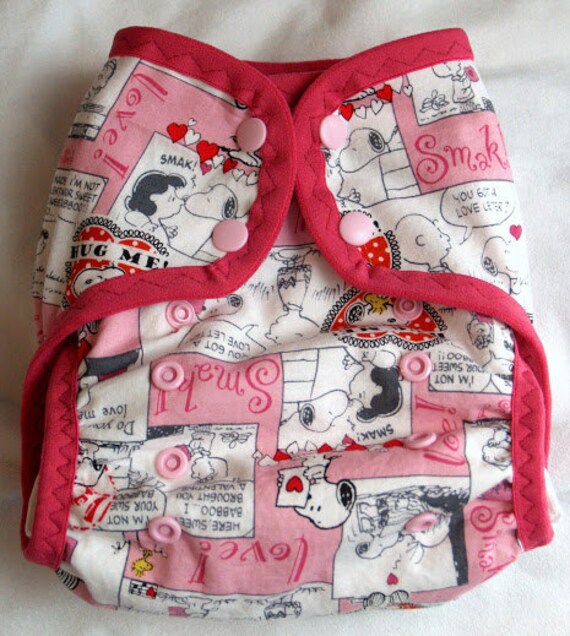 This listing is for a one-size wipeable diaper cover. Looks great over cloth or disposable diapers and can be used as bloomers under a dress.
This cover features 4 level rise snaps that can be adjusted to fit from approximately 8-35+ pounds, side wall gussets for leak containment, and two rows of waist snaps. It is constructed with one layer of PUL on the inside, which is wipeable for reuse until the cover is soiled; and one layer of cotton woven Valentine's fabric with cartoon Peanuts characters.
The one-size covers are a great fit over Nommy's Nighttime Nappy (shown in second picture) and any other full coverage fitteds in your stash. The 3rd picture shows this cover over a newborn fitted, on the smallest rise and snap settings. The 4th picture shows a Flip organic insert laid in the cover. Sick of your prefolds sticking out of the side of other PUL covers? You will not have that problem with this one!
Diaper cover made using the Rocket Bottoms In a Snap Cover pattern. For more information on this and other patterns, please visit www.rocketbottoms.com
Here is what
Green Beans Diapers
is offering:
Winner's choice of one of these diapers, either a girlie Creamsicle Dot or boyish Tartan Plaid. Both are one size pocket diapers that fit from 7-35lbs. Each have 4 position snap adjustable rise, two rows of snaps at waist and additional off-set hip snap. Inside lining is microfleece and the diaper will come with winner's choice of either 2 microfiber inserts or 2 bamboo inserts.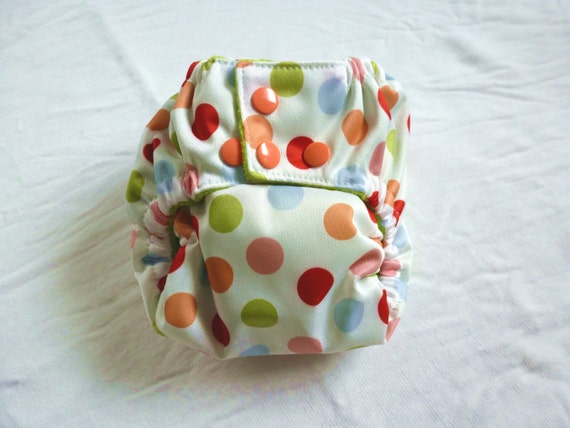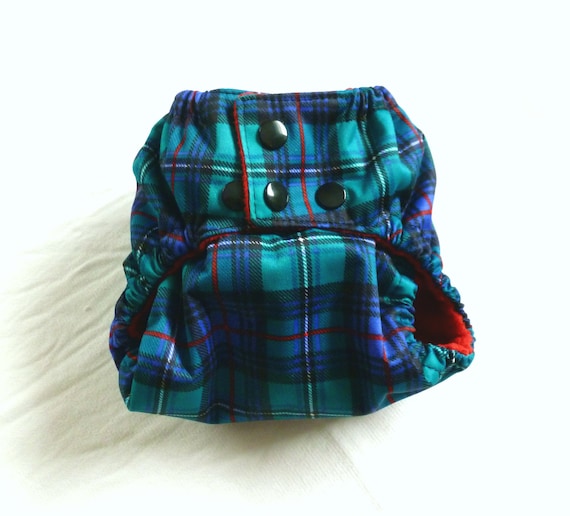 a Rafflecopter giveaway