As we enter the month of November, we are reminded to give thanks for everything we have. I am blessed to have eight children God has entrusted to my care. They have all been fortunate enough to have cloth diapers! The last three have even had diapers made by mommy. It doesn't get better than that, now then does it? ;) So for the first giveaway this month, we will have a fleece pull on diaper cover from Wendy at
Londonware
! This will actually be a custom item. How exciting--you would get to pick the color and size for little critter!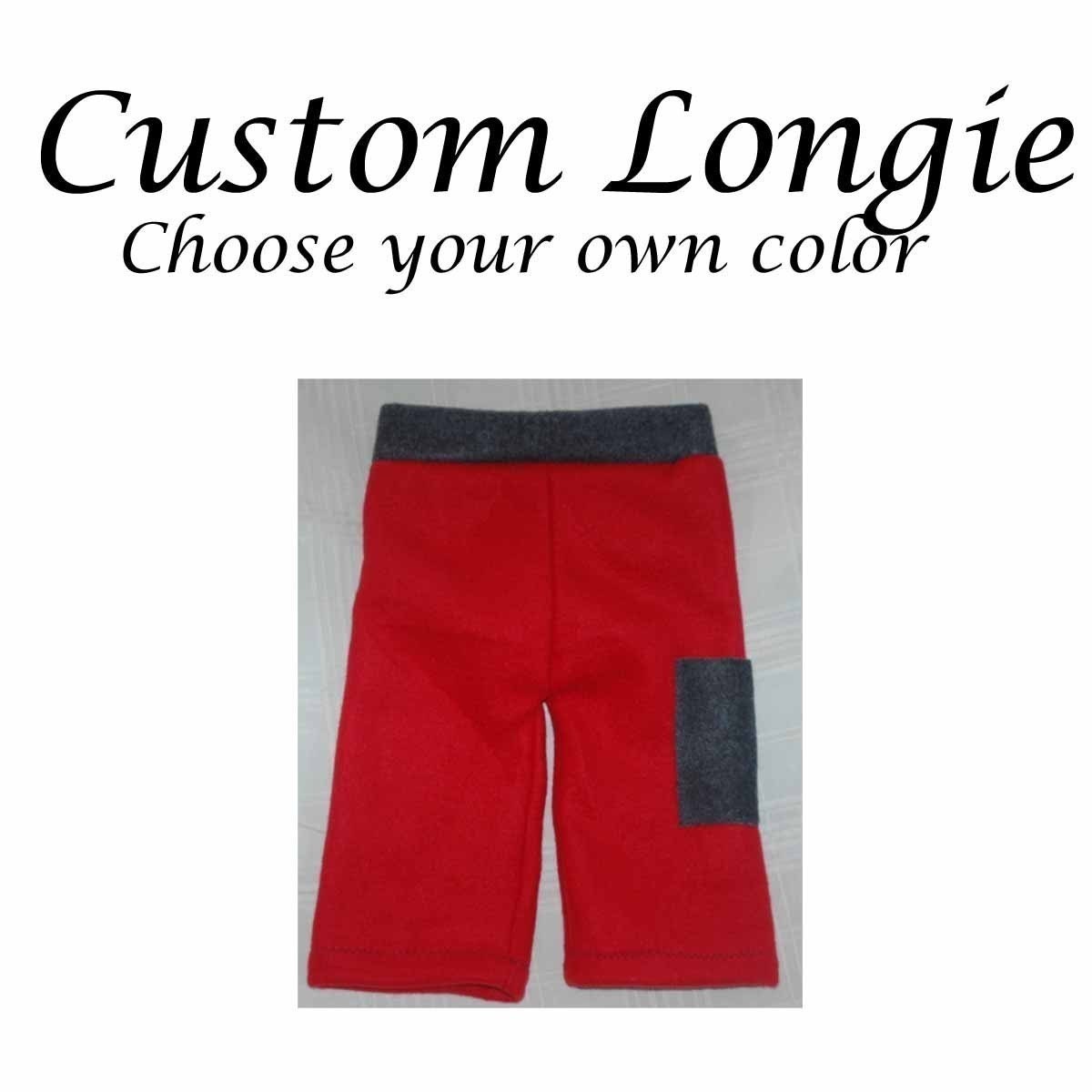 Everyone has their own style. Choose from solid colors to customize your own longie.
A great way to keep our little ones warm this fall and winter is with a great pair of fleece longies. This can be worn with cloth diapers or with disposable diapers. Slightly higher in the back for a better fit. An extra insert can be added for extra protection with cloth diapers. I can also make matching pants or skirt for siblings.
Fleece makes great diaper covers because they are breathable, soft and durable. They are also machine washable and can be tossed in with the rest of your cloth diapers. Fleece also pulls moisture away from your baby keeping their skin nice and dry.
Please email before purchase to make sure I have enough fleece to make the longie.
Please see http://www.flickr.com/photos/45057421@N08/
for fabric options (copy and paste link into new browser)
Covers have been made using Katrina's sew quick soaker pattern. Please specify trim color and size and inseam in the note to seller box at checkout.
Small
Rise – 15"
Waist – 13"-15"
Hip – 17"
Inseam – Whatever you choose.
Medium
Rise – 17"
Waist – 15"-17"
Hip – 19"
Inseam – Whatever you choose.
Large
Rise – 19"
Waist – 17"-19"
Hip – 21"
Inseam – Whatever you choose.
a Rafflecopter giveaway