Good morning and welcome! This morning we're spending some time with Josie of Payley Knits and Crochet. Sit back, relax, and get to know Josie better.

What's your name and where do you live?
My name is Josie and I am from Northern Utah but currently live in Eastern Washington while my husband attends vet school.
Where did you get the name for your shop?
We always wanted a son names Payton and a daughter named Bailey, so when I was looking for a unique name I tried merging them together and I liked it! We now have a Bailey and another little girl and we are expecting again and hoping it is our Payton this time!
How long have you been in business?
3 1/2 years
How did you get the idea for your products/business?
I love the way woolies look, feel, and work. I wanted to use the talents I have to make something people will love and use every day!
Please share what is unique about your products.
Every product is custom made for the customer making sure they get exactly what they want! Sometimes it get a little crazy, but I always love the finished product!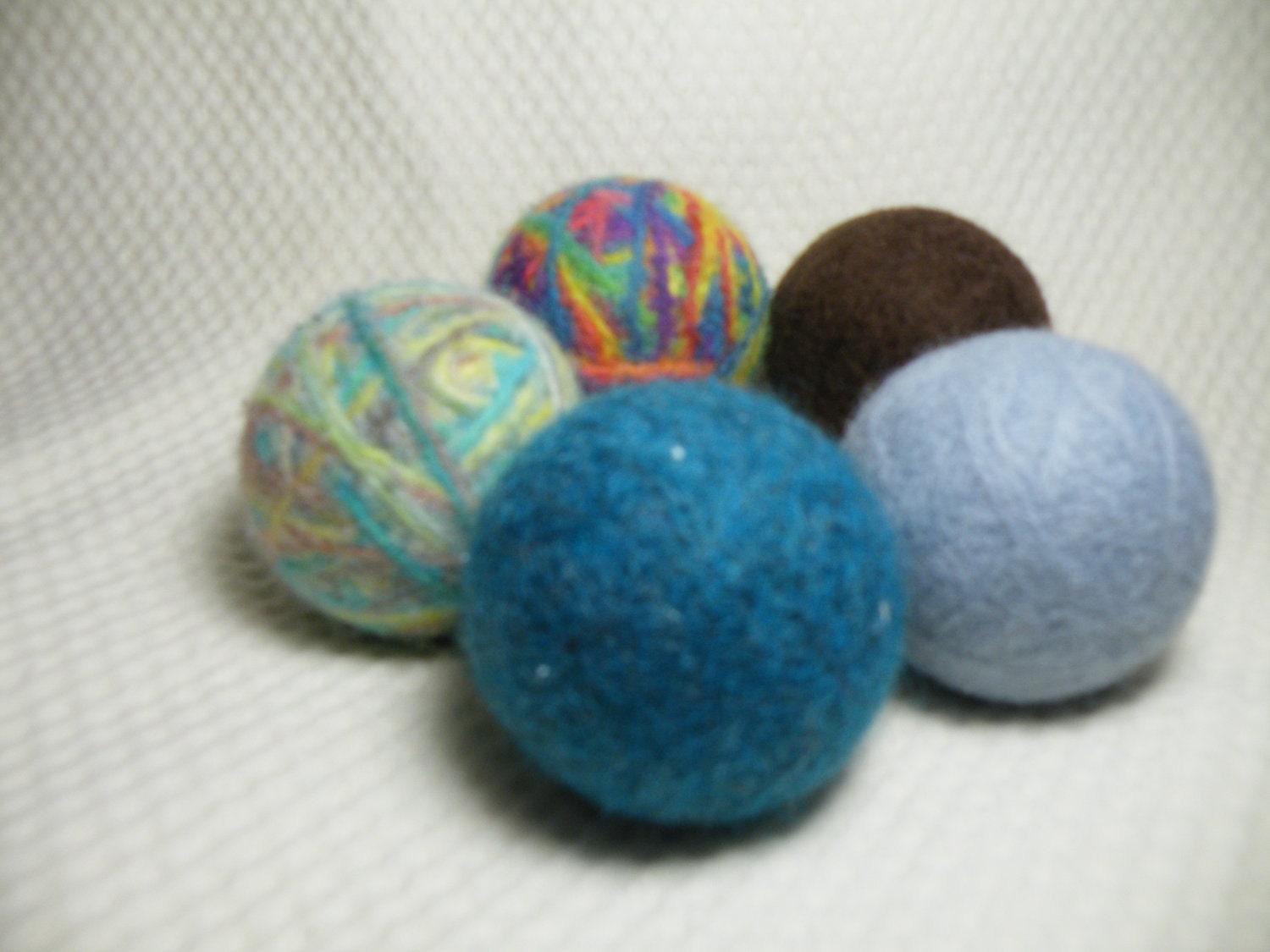 What are your most popular products, and why are they so appealing
?
Wool dryer balls lately because of the "going green" movement. Scrappy's have always been popular, and this year it seems like rainbows are making a huge comeback!
What have you found most challenging about running your own business?
Peoples expectations. Sometimes people think that just because they need something tomorrow means I should be able to make it and have it shipped out the next day. What we do is an art form that takes time and patience!
Has anything been easier than you expected? More difficult?
I love word of mouth referrals and retuning customers! It is so fun to watch a family outgrow their need for wool and then come back the next year for a brand new stash for a new baby!
Why do you like selling on Etsy?
I like that someone can type in a keyword and find my stuff. I am loving all the new features they have that help you track your stats too!
How long have you been sewing, knitting, crocheting, etc.?
Crocheting 10 years, Knitting for almost 5, sewing for 15.
What is your favorite thing to make at the moment?
I enjoy rompers and overalls because they are few and far between and sometimes a nice break from the everyday longie making!
Why is cloth diapering important to you?
I believe it is what is best for our kids! I started out to save money, and the more I hear about what is in diapers and what makes them work, the more I turn to cloth and am thankful I started out as a new mom using it so it isnt foreign to me now!
What is the kind of diaper you like the best at home?
I always use fitteds with covers and wool. When my 2 1/2 year old was about 1 we found the pocket love, but she potty trained soon after (at 19 months!) so I am excited to get more use out of them this time around!
What is your favorite cloth diapering memory?
I just always loved pulling something off the machine and putting it right on! I made 95% of our diapers myself, so that was always fun!
Who or what is your inspiration?
My mother in law has always believed in me and helped me realize I could do it! She has sometimes been my biggest supporter and biggest enabler! Obviously my kids and husband are my inspiration as well. After all, I am trying to help supplement the family income while my husband goes to school.
Do you have anything new going on now, or upcoming, such as new products or promotions?
Where can we find your products?