Thanks for joining us as we spend some time with one of our talented artisans. Today we'll be speaking with Anne of Greenchild Creations, from Albert Lea, MN.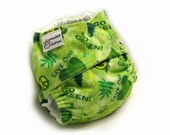 Anne, Where did you get the name for your shop?
It's my online persona, and has become who I am. The name stems from the legend of the Green Man, and "green woman" just didn't sound quite right, but "greenchild" did. I'm very into nature and so naturally, natural products are a passion of mine!

What is unique about your products?
The design of my diapers is unique, drawn/created by me based on what my son's diapering needs were. I sat down and wrote out what I liked and didn't like about traditional cloth diapers. Then I began to draw. Then I began to sew!

What are your most popular products, and why do you think they're so appealing?
Online, my fitted diapers are most popular. They offer a really adjustable fit, adjustable absorbency, and are priced affordably. Locally, my soaps and lotions are most popular. They are made with 100% natural ingredients (with the exception of high quality synthetic fragrance oils by request, usually I only use essential oils). People are getting more eco- and health-conscious, and in turn are looking for better skin care options.

How did you get the idea for your business?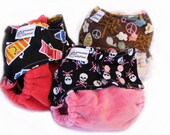 Herbalism and natural skin care both have long been a passion of mine, and what better way to combine the two than to create something myself? I took a class, bought some books, and then began to experiment on my own. Then friends and family began to request I start selling my products, and so I opened an Etsy account. I didn't get started for more than a year though, and never expected to sell diapers. It all sort of fell into place after my design was perfected.
What have you found most challenging about running your own business?
I love every aspect of it, but sometimes getting others to understand that this is actually a job is my biggest challenge. I might be at home with my son, but that doesn't mean I'm not busy working.
Has anything been easier or more difficult than you expected?
The creative process has been much easier than I ever thought – once I got started, the ideas just began to flow, it has been amazing!! I think what's been more difficult than I expected was all the little details I need to pay attention to in sewing this diaper design.
Why do you like selling on Etsy?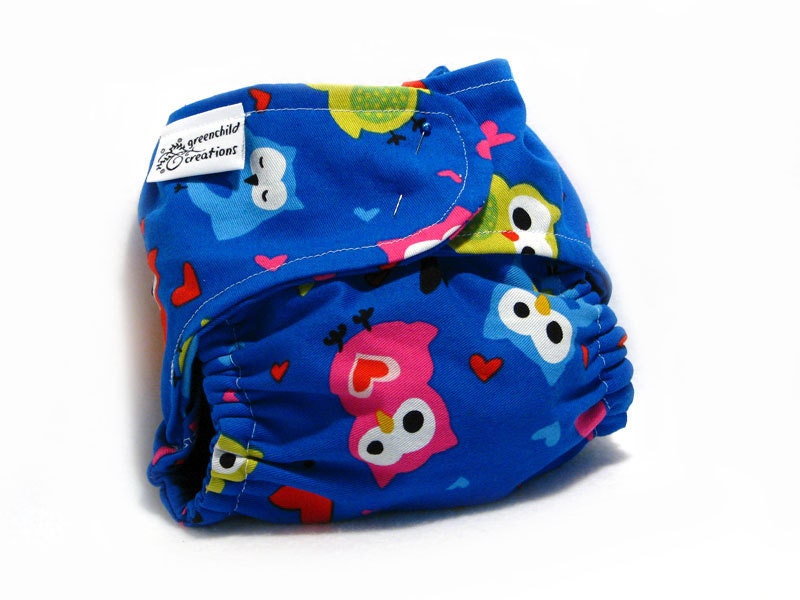 I love selling on Etsy! Etsy is a wonderful resource- I love all the tips they send out to sellers via email. I love that I don't have to own and maintain my own website. And I love that I'm working within an established community!
How long have you been sewing?
Ummm . . . since early childhood. My mom let us kids use her sewing machine and scraps of fabric all we wanted!

What is your favorite thing to make at the moment?
Oooh that's a tough one . . . the flannel and twill fitteds are the easiest to make, and are my favorite diapers, but the bamboo velour fitteds and the custom diaper covers – more difficult to make, but what a sense of satisfaction seeing a completed project!!

Why is cloth diapering important to you?
Cloth diapering has many wonderful aspects – less environmental waste, no chemicals next to the skin . . . all that is very important to me, but I think the thing that stands out the most for me is that I always have diapers on hand. I never run out! No middle of the night trips, no hoping the store has the diapers in stock.

What kind of diaper you like best at home?
My cotton twill fitteds, hands down. They give the best fit and are the most durable! Also, they don't get all crunchy when line dried, and stain less, too!
What is your favorite cloth diapering memory?
Seeing my son wearing the first diaper I created just for him!
Where do you get your inspiration?
My son, definitely. He is a hard fit – he went from having chubby legs and a wide waist, to chubby legs and a narrow waist, then skinny little legs (due to mobility issues) and a narrow waist. I needed a diaper that would fit all those sizes.

Do you have anything new going on now, or coming up soon?
I am running a promotion for the month of April in honor of Earth Day - spend $50 and get a free flannel fitted! Customer may specify girl, boy, or gender neutral in Notes to Seller upon purchasing.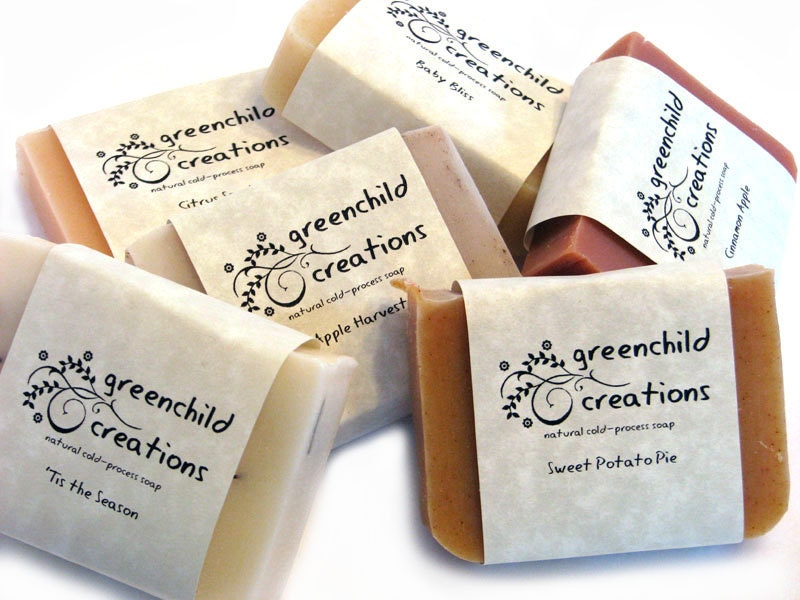 All my in-stock soaps are on clearance right now, get a set of 3 full size bars in your choice of scents for only $7.50!! I am switching over to safflower oil for a super sensuous soap. The Sweetheart bars and the hearts soap set are on clearance for $3 ea.

Is there anything else you'd like to share?
My son has special dietary needs, so we follow the paleo way of eating (also known as the caveman diet). I am in process of writing a cookbook inspired by my son, to be published and sold in my shop. I have created enough recipes although I am always adding more; I am now in the photograpy stage of the cookbook.
Where can we find you?
You can find me here:
www.etsy.com/shop/greenchildcreations
https://www.facebook.com/pages/Greenchild-Creations/107770265962471
Thanks for your time, Anne. We've enjoyed getting to know you and browsing your wonderful shop.