Good morning, and welcome to another Meet the Team interview. Today we'll spend some time with Karolyn of LayBebeLay. I've got my coffee and am ready for a nice chat; how about you?

Karolyn Sahoo, central Pennsylvania
Where did you get the name for your shop?
I am a big fan of Bob Dylan and my shop name is a play off of his song, "Lay Lady Lay"
How long have you been in business?
I opened my Etsy shop in 2010 and have been actively selling since Fall of 2011.
How did you get the idea for your products/business?
I made cloth diapers for my own kids in order to save money and customize according to my preferences. My friends requested I make them diapers, too and suggested I go into business.
Please share what is unique about your products.
Due to the nature of my work, each item is unique and no two items are same. This also means I can customize each product according to your needs.
What are your most popular products, and why are they so appealing?
My upcycled wool longies are my best sellers. The pants are cute and versatile as well as useful!
What have you found most challenging about running your own business?
Finding the time to balance parenting, home ownership, marriage and life on top of sewing and running a business has been difficult. Some days go better than others, but it's a fun and exciting experience.
Has anything been easier than you expected? More difficult?
To be honest, sales have gone better than I expected! I am still excited and surprised when an item sells. Each sale still feels like my first one.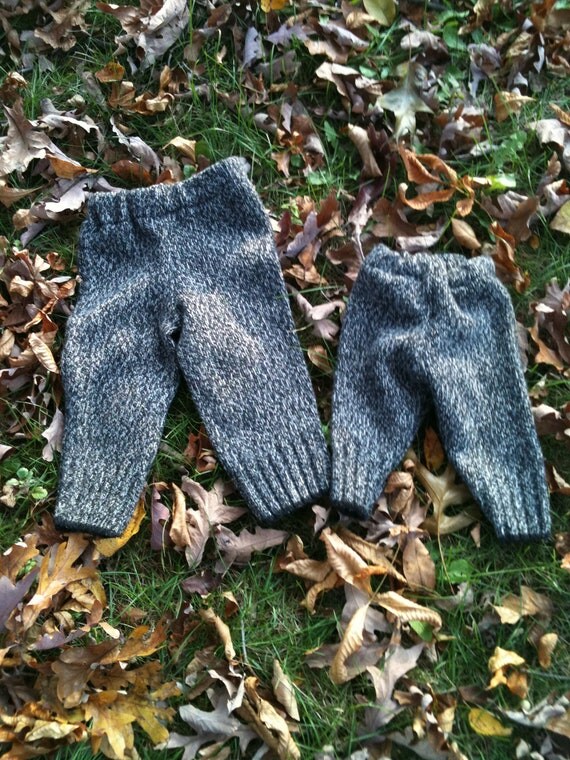 Why do you like selling on Etsy?
I prefer Etsy because it's easier than maintaining my own website and the customer base is already there. I don't have to work too hard at marketing and advertising because Etsy does a lot of it for me.
How long have you been sewing?
I learned to sew as a teenager. My mother and grandmother taught me.
What is your favorite thing to make at the moment?
All of my wool items are fun to make. The process of deconstructing a sweater and making it into something new is a great creative challenge and inspiration to me. I have perfected this process over the last year.
Why is cloth diapering important to you?
The environmental benefits of cloth diapering was the main reason I chose to use cloth. I was cloth diapered as a baby because of numerous skin sensitivities, so concern for my own children's skin played a large factor as well. Cloth diapering prevents emergency trips to the store when diapers run out and savings has been wonderful!
What is the kind of diaper you like the best at home?
I am transitioning my youngest into training pants, but my favorite diapers are fitteds with wool covers. I do use a lot of prefolds as well. Prefolds are great because they are so versatile. I have recently converted most of my toddler sized prefolds into training pants to extend their life.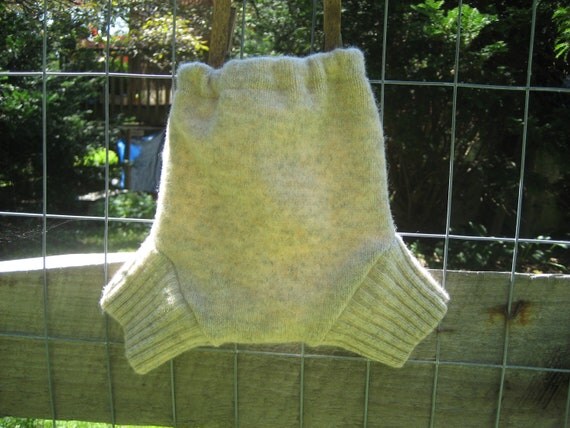 What is your favorite cloth diapering memory?
The first time I put a cloth diaper on my daughter is a moment that stands out to me after all of these years (and diapers!) She had such a proud look on her face and the diaper was so much cuter than the disposables we had been using.
Who or what is your inspiration?
My children and my husband inspire me every day. My mother has been a strong and inspirational force in my life. My sisters and all other mothers lift me up and give me the strength I need.
Do you have anything new coming up, such as new products or promotions?
All of last year's longies are on clearance for 30% off. Further information is available in my shop.
Where can we find your products?